Mool Mantar) is the first composition in the Sikh holy text and Great
Living
Guru
, the Guru Granth Sahib, written in Punjabi. It is a series of affirmations
The bliss of form – a living Guru
GURU Nanak

Ek onkar satnam karta purakh
Nirbau nirvair akaal murat
Ajooni saibhang
Gurprasaad
The one reality (ik)
Origin and source of everything
The creation did not come out of nothing.
When there was nothing, there was ONE (Ik)
IK
The creative principal (On)
Visible and invisible manifestation
The creative principle is one with creation
Present throughout creation in unbroken form (kaar)
ONKAAR
The True Name
The sustaining principle of IK
SATNAAM
Creator and Doer (kartaa)
The seen and unseen
A person (purah)
KARTAA PURAKH
Devoit of fear
Devoit of enmity
One in itself
NIRBAU
NIRVAIR
Beyond time (akaal)
A timeless form (moorat)
AKAAL MOORAT
Uncondensed
Unborn
Birth and dead are forms within it
AJOONI
Selfexisting
Uncaused
SAIBHANG
Expressed through GURU
By Grace and Mercy (Prasaad)
GURPRASAAD
One Universal Creator God. The Name Is Truth. Creative Being Personified. No Fear. No Hatred. Image Of The Undying, Beyond Birth, Self-Existent. By Guru's Grace
SAIBHANG
Self created with its own bliss
( HE desired to be in INFINITE BLISS with fog
around him for billions of years as narrated by
Baba NAAMDEV JEE , who was in INDIA in the
12 th century ) .
All above mentioned qualities are the virtues
of Almighty GOD
GURPRASAD
Can be realized , seen , experienced with the
grace of GURU
JAPP
Chant the above virtues of GOD
AAD SACHH
HE was TRUE ever since the UNIVERSE came into
existence
JUGGAD SACHH
Through out since the beginning HE was TRUE
HAI BHEE SACHH
HE is TRUE even today
NANAK HOSSEE BHEE SACHH
NANAK says that HE will be & remain TRUE
for times to come in future. 
Sahib, it is now the central holy scripture of Sikhism, and the eternal
living
Guru
of all Sikhs. It is central to Sikh worship as it is said to imbibe the
WAHEGURU WAHEGURU WAHEGURU WAHEGURU
The above chanting from IK ONGKAAR till WAHEGURU
was done 35 MILLION TIMES in 12 long years without
a single second sleep by Baba NAND SINGH JEE , the
greatest saint of last millennium , under the powers of love
of his mentor BABA MAHA HARNAM SINGH JEE who lived
for 140 years till his last breadth during the year 1927.
Presently there are two living decedents enjoying Infinite
bliss of love of truth . ONE of them is BABA AMAR SINGH
JEE from village BARUNDI , Tehseel PAKHOWAL & District
LUDHIANA , PUNJAB INDIA .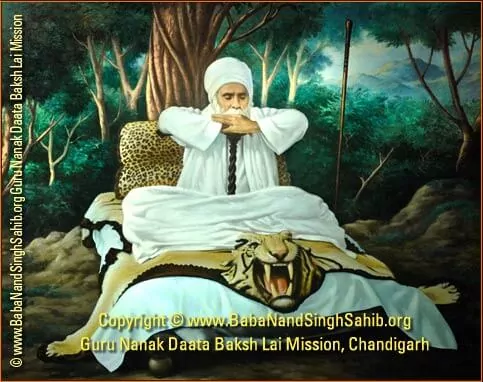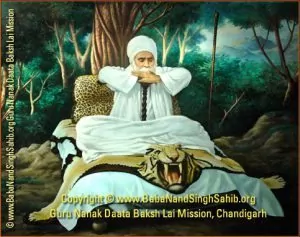 Mr Tony Blair , Former Prime Minister of U K had the honor
of gifting a cheque of US$100.00 MILLION in the year 2000
for opening a public school in London . The school came into
existence since the year 2001.
I was tasked to read the report of the school as per the report
of education rating agency U K Govt after translation , highlight
follows :-
All the teachers/staff members of over 250 public schools of
London should be attached for 6 weeks every year for training
in this school under the staff appointed by BABA JEE……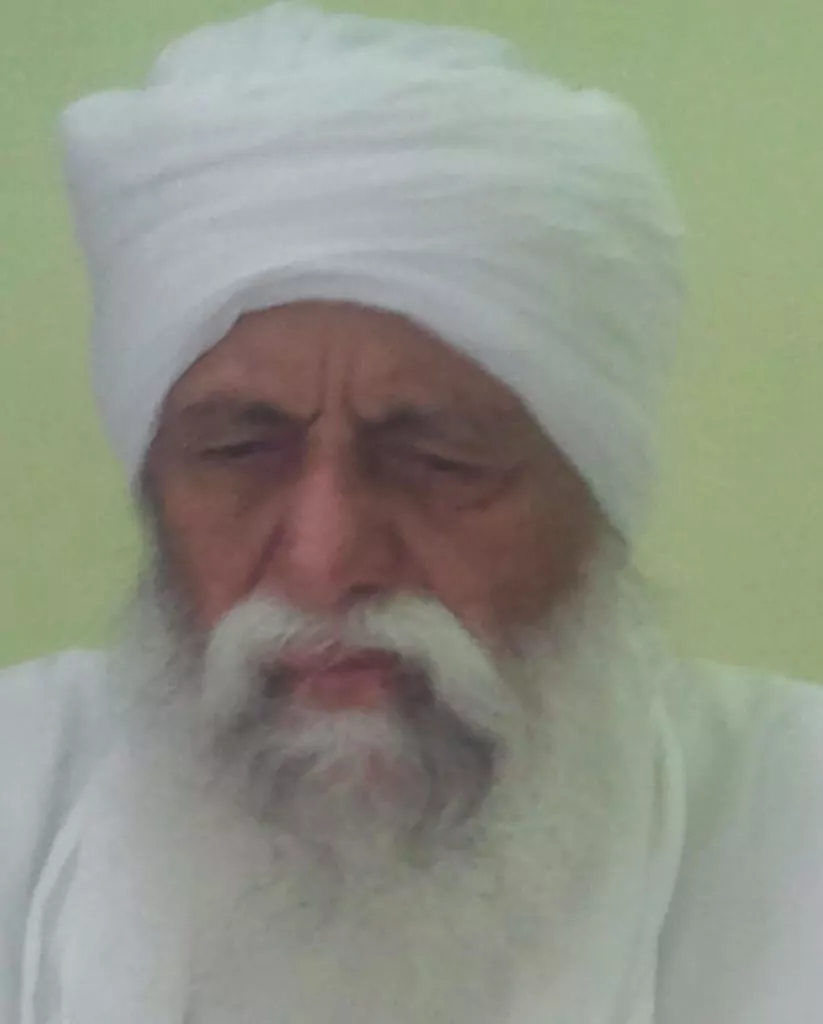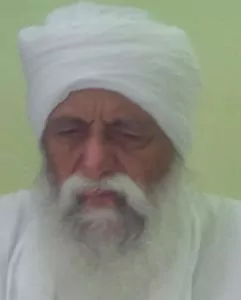 BABA AMAR SINGH JEE over a dozen schools all over the world
incul ONE in New Delhi ( market value of the property of this school
is over Rs 2.5 BILLION )
Prime Minister of New Zealand is a disciple of BABA JEE.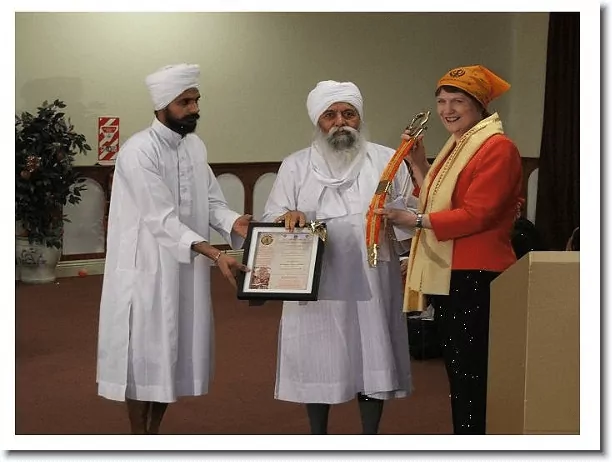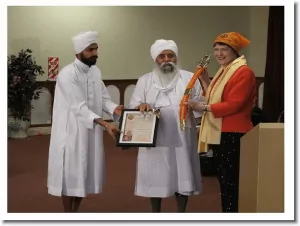 BABA JEE's glimpse itself is a great fortune in life & he flew back
from INDORE to DELHI today in the morning ……….WAHEGURU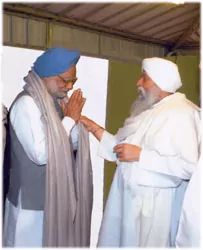 I will share the latest photograph of BABA JEE with blooming orange red
color like the SUN has during rising time .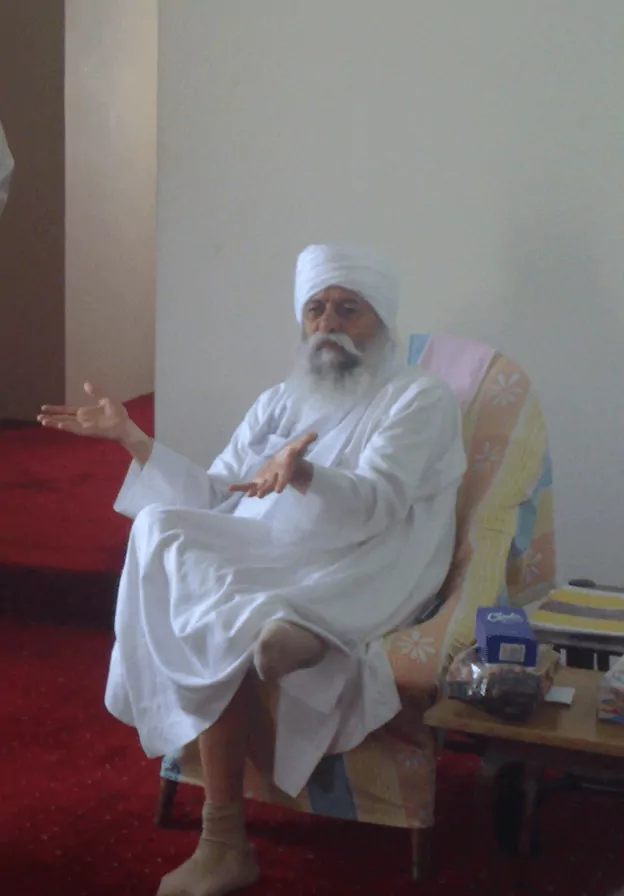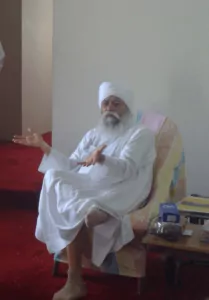 WAHEGURU! A living Guru
video links of Baba Amar Singh Jee
Recorded with full moon
Recorded at the school in Hayes LONDON
Nagar Keertan 

An interview of Baba Amar Sing Jee