Based on real life experience of blessings of love of Baba Deep Singh Jee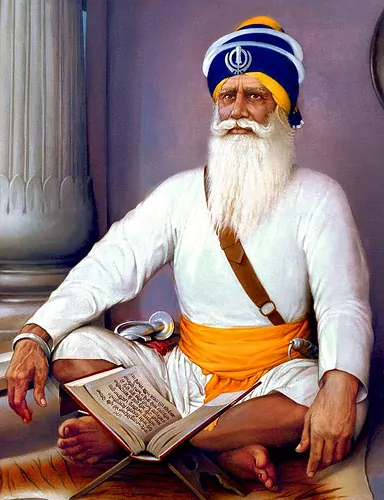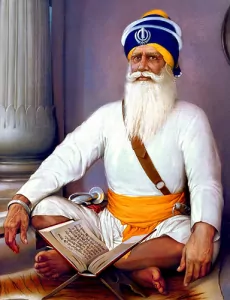 Infinite bliss of fearlessness personified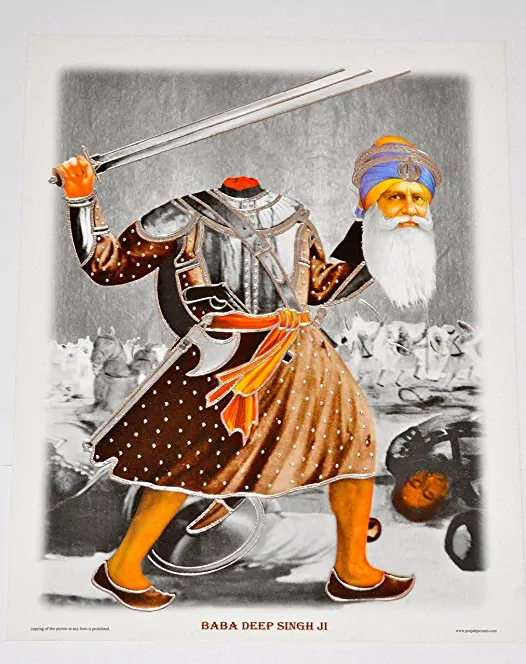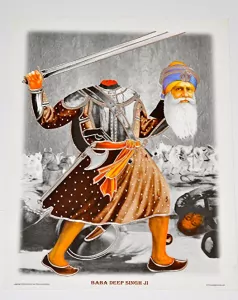 Baba Deep Singh Jee was born in village Pahuwind , District Amritsar, Punjab INDIA. His father was Bhagtu Jee & mother Jeonee Jee. He was fortunate to enjoy the glimpse & divine love of Guru Gobind Singh Jee Maharaj at the age of twelve years in City of Bliss (Anandpur Sahib) , 45 K M from Chandigarh . He got training in all spheres of life including horse riding & battle field tactics etc…After doing service/guidance for eight years , Guru Jee advised him to return to his village. He was full fledged saint soldier now.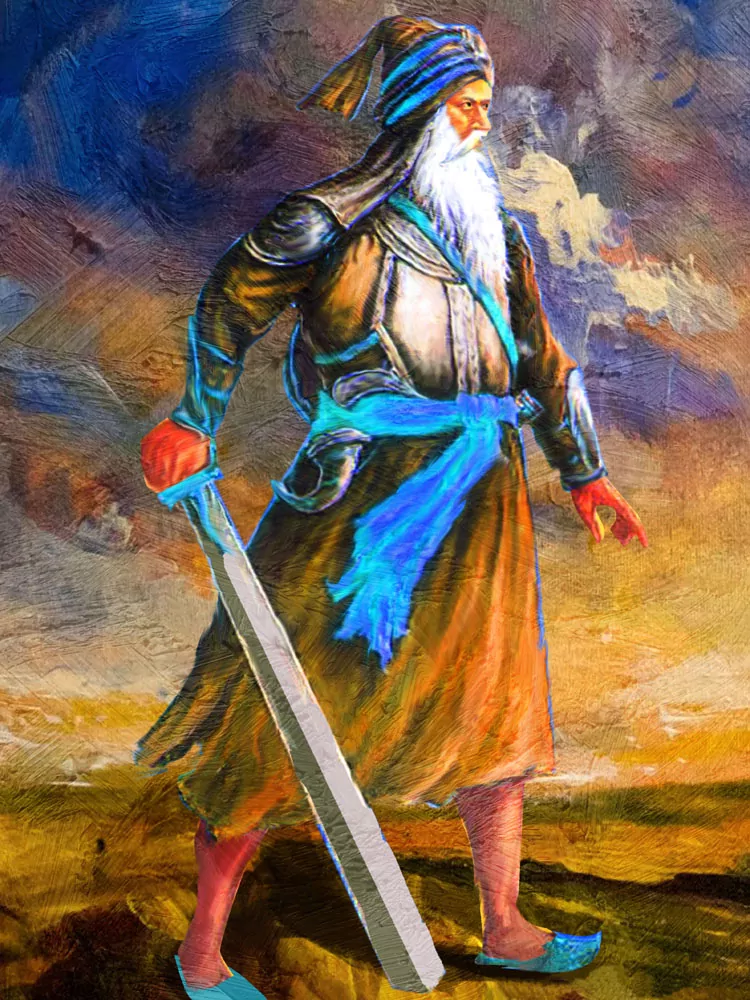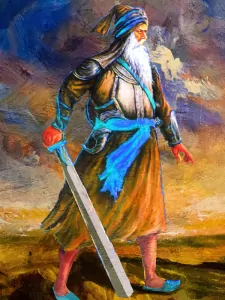 His daily routine will start with meditation wef 0021 hrs till 0700 hrs & he used recite Japji Sahib , Gurbani over 101 times. Thereafter he was deeply absorbed in simrann (chanting) of Waheguru mantra . Day time activity was devoted to farming & service to society as conceived in divine love of Guru Gobind Singh Jee.
His body had grown into a wrestler type while enjoying the infinite bliss of love of truth inside his heart (Naam daan ) . He lived a life of martyr & became a true saint soldier & proved the boon of Guru Gobind Singh Jee, i.e. " Khalsa meroo roop hai khaas Khalsey maein hoon karoon niwas………..".
He had conquered his mind & sleep as well . He was now living like a blissful personality i.e. enjoying as infinite bliss of fearlessness . He had full powers of Kundalini awakened warrior saint . It implies that inside his body , 72 main nerves were flooded with Amrit (nectar) with a blooming face . The each of this main nerve is further connected to 1000 subsidiary naries . Medical science have still to locate/discover this aspect of health bliss state. While his mind was shining in bliss for 24 hours. Mind is the child of electron size & soul penetrates it with the grace of Sat Guru Jee. This is true YOGA as blessed by Sat Guru Jee to his son ," KHALSA" & tasked it to liberate humanity suffering from ill effects of half baked knowledge ………….amazing indeed!!!!!.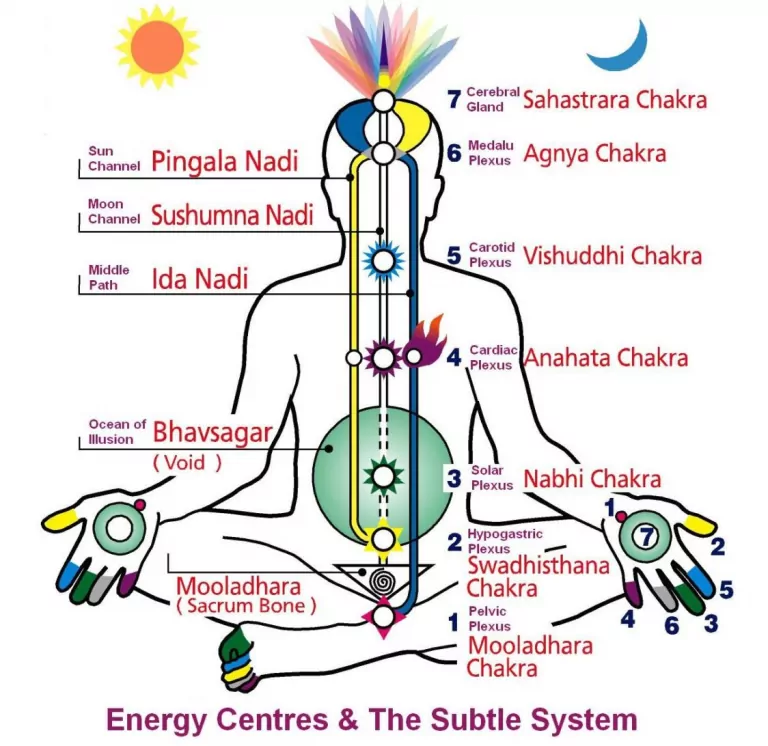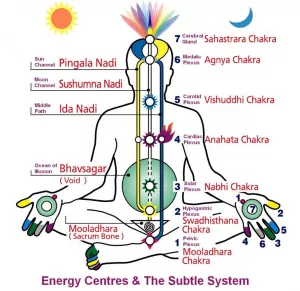 Video links on kundalini awakening aspect
– infinite bliss yoga 
More useful links
What is guard for preserving kundalini powers?
Sat Guru Nanak issued a simple directive with guarantee.
" Follow the attitude of a humble person in service to society. One should develop enormous tolerance power since society has many rigid minded people. Power of ignoring an illustrate mind is equally important ."
Bhagat Kabeer Jee highlights still simpler route to follow i.e.
" Kabeer humm sabhh tey burey
Humm taj bhaloo sabhh koeye
Jinn aaisa kar bhujhhya
Meett hamara soeye…………………"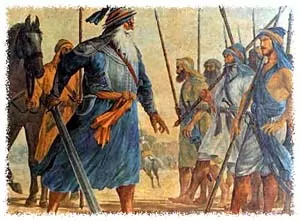 …. to be followed