NAAM
( Philosophy of Name Divine )
( INTERFAITH   DIALOGUE )
Every reverend prophet of existing religion of humanity in the world over since its creation by GOD has enjoyed the treasure of Name Divine & shared it in abundance in love with members of the society.
Accordingly they defined it & spread it in the area of their advent in the world. The common factor or the simple law framed by all of them was based on their infinite compassion to facilitate a seeker of truth & inspire him to feel the bliss of JOY of love of truth during the journey of life. World is a wonderful drama created by GOD & his profession is also wonderful. HE enjoys it by supporting his beloveds every now & then.
The purpose of human life is to enjoy Name Divine at least for a fraction of second in this journey without losing any opportunity of progress in achieving excellence in all walks of living as also during all phases of life. Is it a very big challenge to accept??
Answer is a simple yes for a person suffering from ego!
GOD has been defined as Infinite bliss of love of truth personified. The beauty of creation of a human being is that He has also made his kingdom inside his spiritual heart. Glimpse of this kingdom results in getting blessed with peace in life !!!!!
GOD has placed the value of Name Divine even higher than himself. NAAM or Name Divine has been defined as feeling the bliss of JOY of infinite bliss of love of truth within. Gurbani of the Holy Sikh Scripture ( Sri Guru Granth Sahib ) confirms it i.e.
       '' Vaddah  sahib  uchha   thaon
         Uchhey uuppar uchha  naaon …''
Gurbani has highlighted the truth that glory of Naam is known to the heart of a saint i.e.
'' NAAM ki mahima sant ridh vassey……''
Name divine or Prabhu ka Naam is defined as the feeling of bliss of JOY of Infinite bliss of love of truth!!!
My website refers.
Where, how & when does a common man who is suffering from pressure of survival in this competitive world should become a seeker of truth?
Is it at all necessary?
Yes since it is the desire of the electron size soul (Energy) living in the anatomical heart. The soul always desires to enjoy the glimpse of the Kingdom of GOD right from the child age. The soul of the child has promised in the mother's womb during inception stage that it will remember to enjoy bliss of love of GOD once it takes birth as a child. During its stay in the mother's womb, GOD blesses it with power of chanting (simeran). Gurbani confirms it , i.e.
''  Maatt garbhha mein aapan simrann deh
Tehh tumm rakhhan haarey…………..''
It is also very normal in modern age that bliss of soul gets covered by the influence/darkness of five evils present inside the body/mind & under this confusion the desire of meeting GOD or enjoying a glimpse of kingdom of GOD vanishes altogether. But while nearing the old age, it becomes the greatest problem for the mind to rest in peace/bliss. Mind in fact is the child of the soul & desires to be in a state of bliss (light). Bliss to mind is many (25) types during youth phase as desired/enjoyed by the five evils controlling it. Five evils namely are greed, lust, anger, attachment & ego. However divine bliss is different and is a result of falling in love of truth since in this process soul penetrates the mind while living the life of a good human being. Guru alone facilitates this process. A good human being enjoys infinite compassion in his heart & is religious by nature. Religion is the child of compassion & contentment keeps it intact. Gurbani confirms it,
'' Dhhahol dharma  dayya  ka poot
Santokh thaap rakhyya jin soot……''
A good human being discards all types of bliss (JOY) of worldly nature as desired by five evils & does not want to loose the opportunity of enjoying divine bliss during this life since it is a precious gift of GOD. He enjoys a blissful (Prakash) mind as well as health bliss to the body. He is happy in day time in doing his duty with humility & dedication since he enjoys deep sleep of 6-7 hours at night. He feels hungry 3 times in a day with excellent digestive power & has a blooming face full of divine love.
Is it possible for a common person to live the life of a good human being?
Answer is yes !
Right from the child age, it is advised by everyone (Elders) during growing stage to speak the truth & remain away from telling a lie since it takes away the bliss of mind & happiness of the heart. This bad habit of telling lie also spoils the physical development of the body. Mind gets polluted by actions followed by telling lies in day today life. At times mind goes into depression.
Can the polluted mind be brought into a bliss state of divine nature?
Yes , it is possible!!!
HOW ?
Gurbani confirms that the mind suffering from pollution can be cured by powers of love of Name Divine ,
'' Bharreyey  matt paapan kai sang
Oh dhoppey naavey kai rang………''
It is a matter of just 18 days only to be in a state of bliss but one needs to take an injection of GOD'S Love. This process has been given in a separate blog posted elsewhere in this website. It is known as spiritual empowerment technique & is the real YOGA ,'' i.e. feeling blessed with oneness of GOD !!!
With effect from 19 th day, one feels the true bliss of JOY as if mind is reborn in life. It is guaranteed to every seeker of truth irrespective of gender, cast & race etc….
Amazing indeed !!!
The powers of instant blessings to a human being were demonstrated by all Prophets while were challenged by highly intelligent persons of the society. It is important to share an incident of this nature by 8th Guru of Sikhs aged 7 years only in the year 1663 at a place known as Village Panjokhara, District Ambala , Haryana State of INDIA.
Guru Harkrishan Sahib , VIII Nanak while on his way to Delhi in the year 1663 had a brief halt at above village . A very intelligent person named Mr Lal Chand (Pundit) asked GURU Ji ,'' Can you explain the meaning of various sloks of Geeta , holy scripture of Hindus (Indian). To this Guru replied that for his complete satisfaction, he can bring along any person from the village .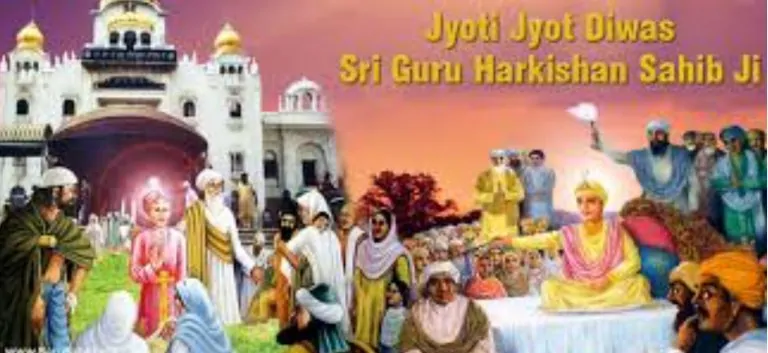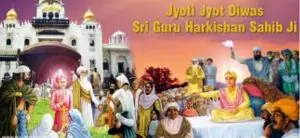 Mr Lal Chand found a grass cutter named Chhajju Jheevar who was deaf & dumb & brought him in the village gathering. Guru blessed him by placing his cane/stick one foot above his head. Mr Chhajju Jheevar answered all questions put up by Mr Lal Chand. These are the powers of a GURU enjoying Infinite bliss, of love of truth i.e. Naam. A beautiful Gurudwara has been built at this site & a College is also running in love of his name. Village has a population of over 10,000. It is 9 KM away from Ambala Railway Station.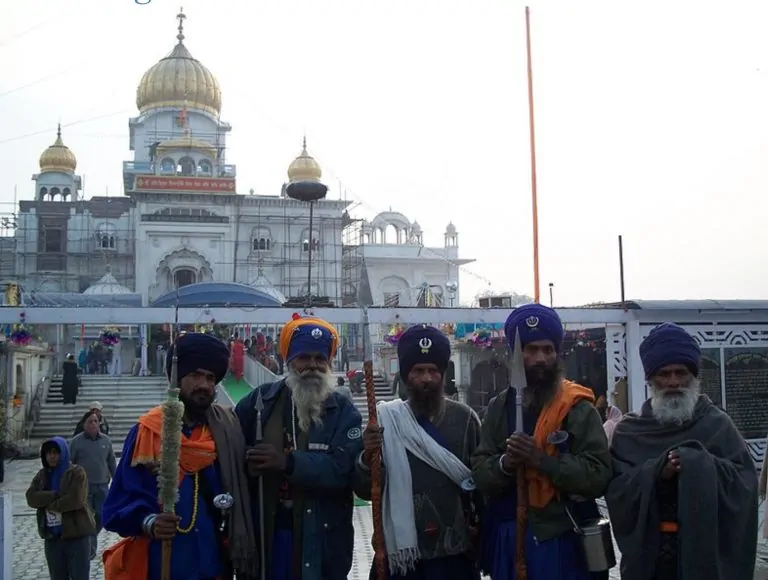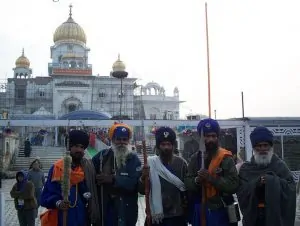 On reaching Delhi, Guru stayed in the palace(Kothhee/House) of the king Jaya Singh & there he blessed his wife as well. This has now been converted into a Gurudwara & is a world famous tourist point known as Bangla Sahib Gurudwara in the heart of Delhi.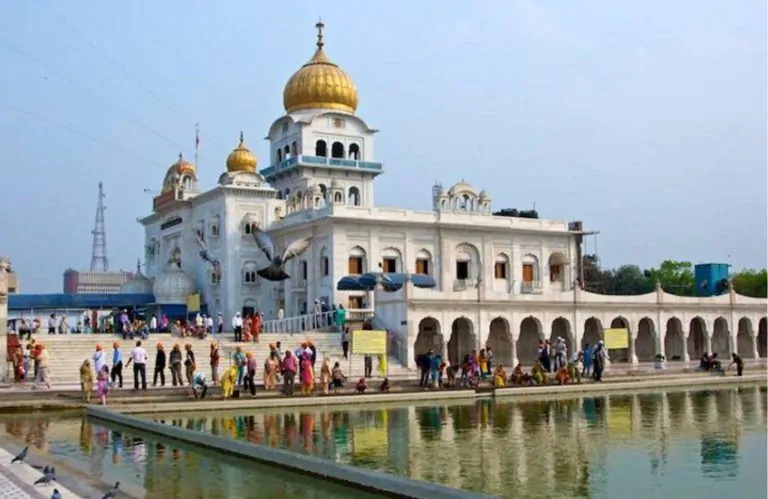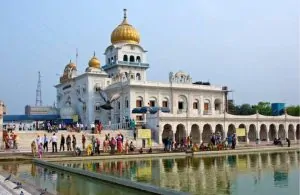 Recently it has been put in record of Ginni' book of world record.  There are over 700 Schools in the name of Guru  spread all over India & children enjoy the divine love of Guru. In our town Indore also , we have a School in the name of Guru since 1985.
How much is power of facilitation of Name Divine to the student enjoying modern education?
Education system of today at all levels becomes very simple & rather JOYFULL to a blissful mind since it is all true. Education/knowledge of science & is neither hypothesis nor any kind of assumption. In fact it is a knowledge based on practical observations made. Medical science being the most beneficial education to the humanity except that it has yet to evolve more as far as functioning of mind is concerned. Whereas science of spirituality is on relationship of electron size soul (resident of anatomical heart) to mind which has a fine film of ego separating the two.
Spiritual science deals with the journey of the electron size soul from the anatomical heart to the Kingdom of GOD via brain inside our spiritual heart. There is no instrument invented so far which can see/observe the presence of soul (light energy) even though it has been termed as Energy by the scientists!!!! In India, this science has been the topic of research since ancient times. Saints & Sages exist all over the world because they are the beloved children of GOD. In their absence society will say that GOD is childless whereas he is the creator of this universe. .
AGE FACTOR
There is no restriction on age of a person to enjoy the bliss of love of Name Divine. There have been two young persons aged 5 years who were successful seekers of truth. Accordingly Bhagat Kabeer Ji inspires everyone in his Gurbani of Sri Guru Granth Sahib (Holy Sikh Sripture),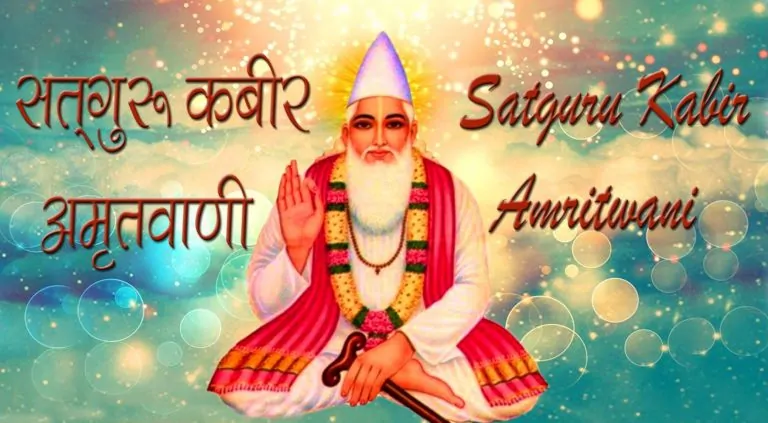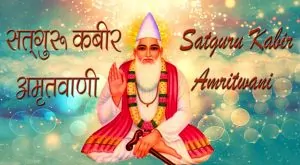 '' Ram japoo jeeyo aissey aissey
Dhroov  Prahlad japiyo harr jaisey…..''
In the history of India, we find their names i.e. Mr Dhroov & Mr Prahlad . Both were 5 years old & by chanting Guru Mantra , they were blessed with bliss of Name Divine. Chanting of Guru Mantra is highly relevant even today for us to enjoy bliss state to mind & is a pretty simple affair. Resting point for mind is the lotus feet of Guru (Very little above line of eye brow).Gurbani confirms,
'' Charan kamal aashramm prabhh deeya……….''
In Christianity , we find in the Vatican city of Italy , presence of holy leader Saint Pope Francis.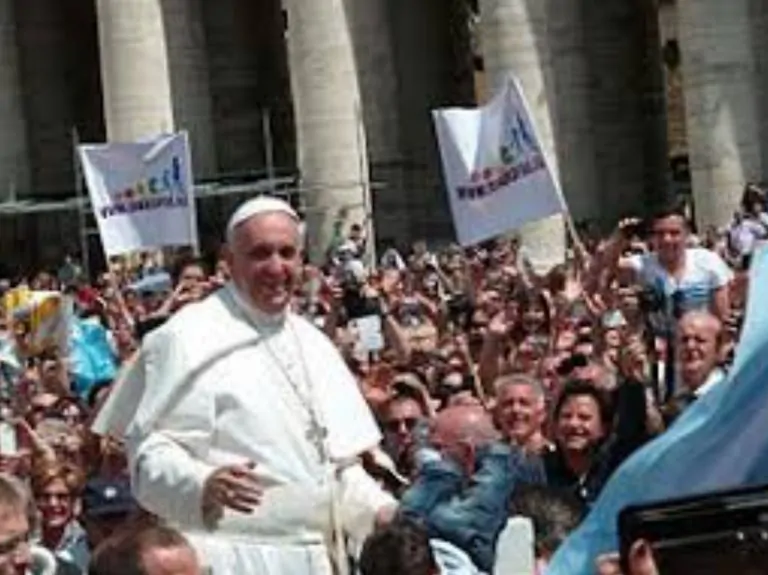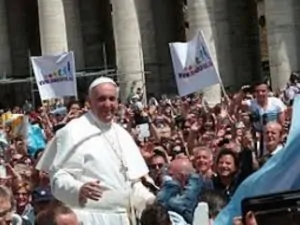 Christianity highlights the importance of bliss state of mind through service to humanity. Education system given by the western world to the mankind is wonderful indeed!!!! It inspires to eliminate hatred in the mind of a person & directs him to live in peace & bliss .Lord Jesus Christ is addressed as GOD of LOVE.
Recent advent of Lord Sai Baba
(  1838-1918)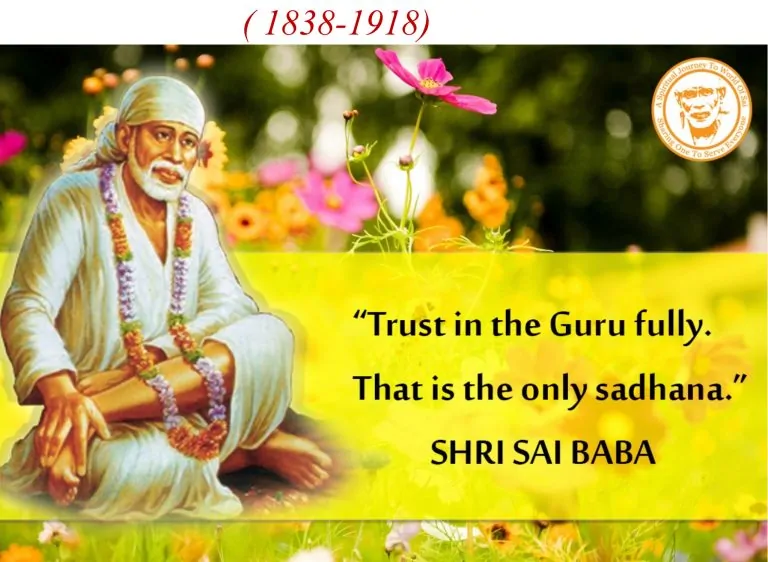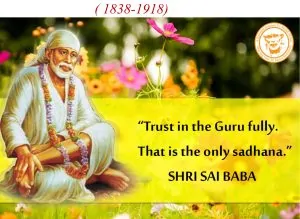 Lord Sai Baba was born to a Brahman family who were very poor & could not look after him. They left him in a temple. A muslim family picked him up & brought him up. His blessings continue even today & was famous for curing physical ailments of the humanity. I was blessed as a small child since was suffering from severe ailment as narrated to by my reverend mother.
Reappeared as Lord Sathya Sai Baba
( 23 NOV 1926  to 24 APR 2011 )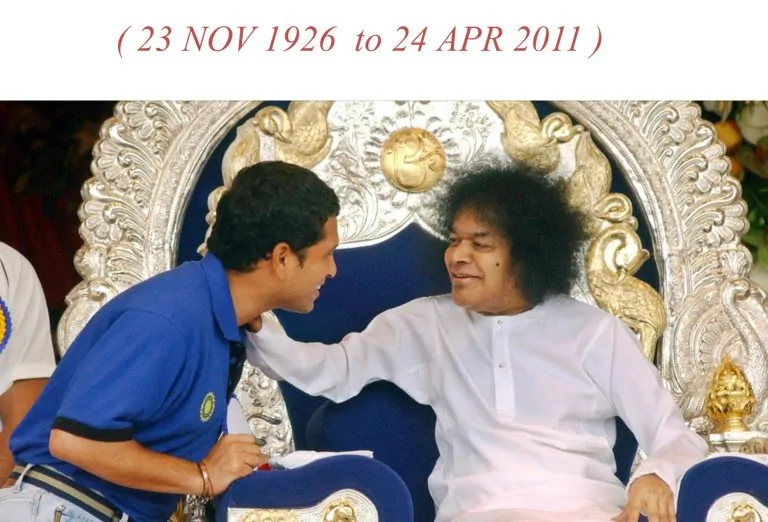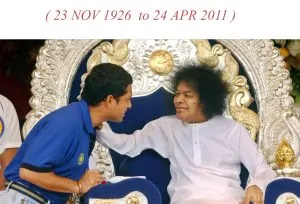 I was introduced to him in the afternoon on 24 MAY 1978 while serving in J & K as a Captain in 78 Medium Regiment & was blessed at 0400 hrs on 25 MAY 1978. A blog on this incident appears elsewhere on my website. I stayed at his aashram , Prashanty Nilayum , Puttaparty District Anantpur Andhra Pradesh India wef 09 AUG 1991 to 12 AUG 1991.
A book by Dr Samuel Sandweis M D (now 75 plus) from Chicago USA ,'' The Holy Baba & the Psychiatrist '' costing US$01 only & is wonderful to read . A visit to this place now is a big pilgrimage. Baba was Infinite bliss of love of truth personified. This is known only to very few persons who were blessed by him!!!!
Here I find it relevant to mention about the greatest saint of the last millennium since he was kind to bless the humanity with 18 days therapy for enjoying divine bliss in a guaranteed manner !!!!! . A blog on his personality appears elsewhere on my website. It took him 12 long years without sleep for second to do chanting of Mool Mantar for 35 million times under his mentor His Holiness Baba Maha Harnam Singh Ji ( 1783 to 1927) from Village Bhuchhon Kala , District Bhatinda , Punjab INDIA , for being blessed with NAAM i.e. Infinite bliss of love of truth. There are over 700 centers in love of him spread all over the world.
His Holiness Baba Nand Singh Ji
( 28 NOV 1878  to 26 AUG 1943)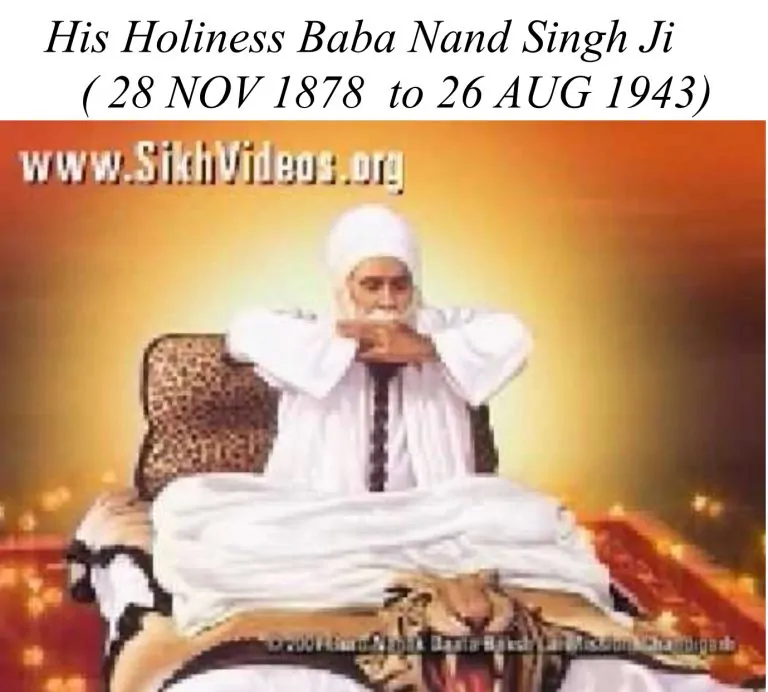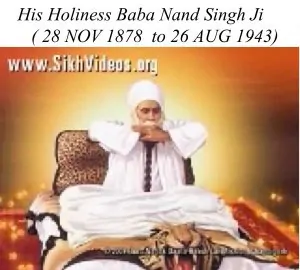 I was blessed while reading his biography , five volumes , written by Bhai Gurmukh Singh in APR 1995. Thereafter I have visited Nanaksar Gurudwara , Village Kaleran, District Ludhiyana PUNJAB twice & was blessed. Guru mantra is:
Baba Nand Singh Jee's last birth as revealed by him was as Nawab Daulat Khan at Lucknow & had got made the famous fort , "Bhool Bhulian" .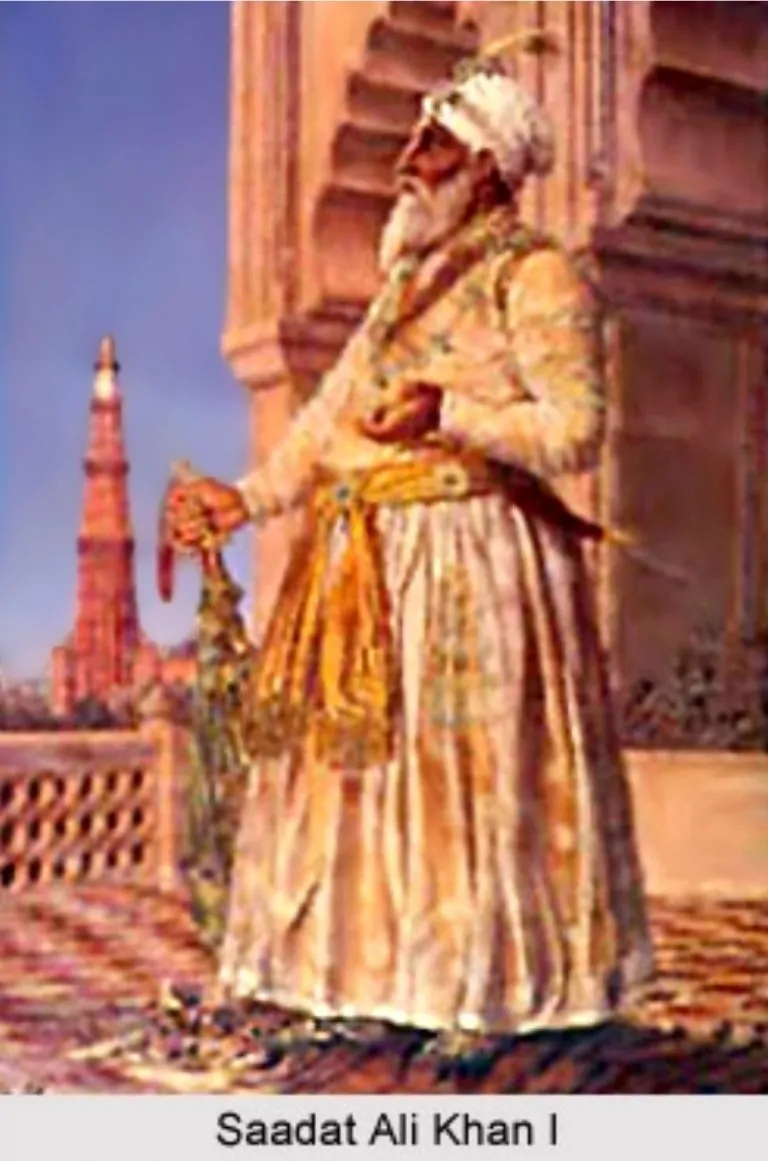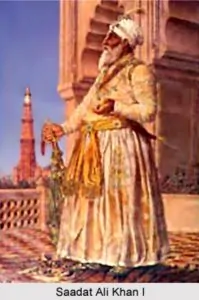 Video link of this fort is wonderful to see.
He always inspired & blessed Muslims by quoting Gurbani ,
" Allaah  paakumm pak  hai …………………….."
We also have the famous place in AJMER i.e.'' Ajmer Shareef Dargah " of His Holiness Khawaja Peer Sahib & Baba Fareed Ji were blessed by him in 12th century .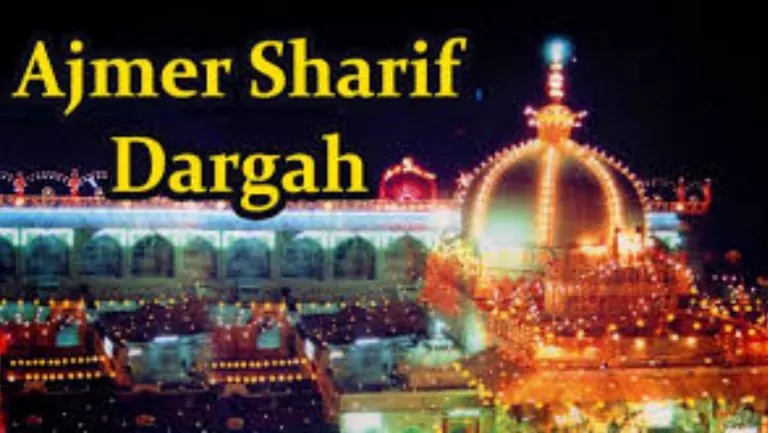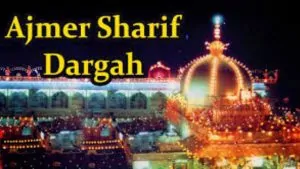 Gurbani of Baba Farred Ji highlights ,
"  Fareeda burey da bhalla karr  Gussa mann na hadaey
Dehi rog na lagee Palley sabh kuchh paaey…………….."
Aim of sharing of all above mentioned information about Prabhu ka NAAM , being the gist of VEDAS , is not for ego boosting/satisfaction nor for gaining any name or fame but it is to share it with seekers of truth since is based on real life experience. I do not wish to disturb anybody's thought process. I enjoy my trust in Gurbani of Bhagat Kabeer Ji ,
'' Kabber hum sabhh tey burey Humm taz bhaloo sabh koey
Jin aissa karr bhoojhya Meett hamara soey….'

Nanak naam chardi kala
Terey bhaney sarbatt da bhalla

With divine love

Ajeet Singh Mac, INDORE-452014
Whatsapp & Cell No 91 97556 48998E
Mail id is 77satkartar77@gmail.com

First national convention