JOURNEY TO THE KINGDOM OF GOD
Every individual in the world has a singular desire to solve the mystery of life which facilitates him to live in peace. The intensity of curiosity grows high specially in the young age while studying in College/University . Modern education is wonderful from the point of view of gaining employment but this phase of education can be full of JOY as well subject to our success in feeling of grace of GOD. Anatomical heart is the part of the body to experience this joy . However it is important to know that heart is the seat of electron size soul/energy . It is this energy which brings bliss to the heart . GOD is infinite bliss of love of truth personified. GOD'S love is supreme & purpose of life is enjoy his love . One can begin his efforts to feel the bliss of his love in the heart by taking an injection of GOD'S love . The description of injection is covered in a separate blog posted on this website. It is a mere 18 days effort with guaranteed success irrespective of cast, gender , race etc…..From this achievement our journey of the soul starts towards getting a glimpse of Kingdom of GOD in our spiritual heart on the right side of the anatomical heart . How does this kingdom look like & what is happening there is also the subject of this blog to share with the readers since it is in conformity with the literature of all religions . It is a difficult subject to understand for a person who is devoid of love of GOD since he suffers from ill effects of ego!!!! We shall define ego separately.
Is it possible for every living human being to feel the joy of the glimpse of kingdom of GOD?
Answer is yes .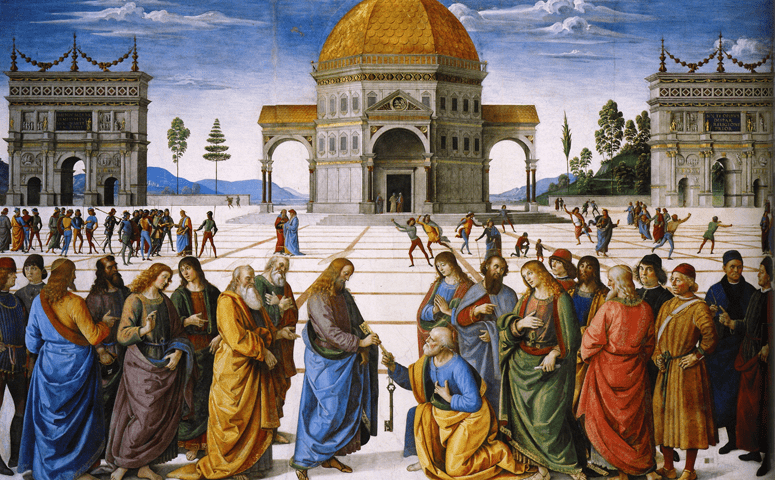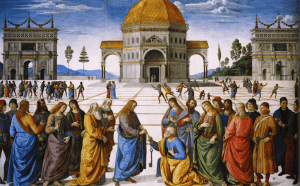 Video link is a wonderful viewing since relevant .
World is a nice drama created by GOD but with what purpose ?
During visit of Sat Guru Nanak during the year 1507 , a question was put up by Mr Abdul Kadir , the Mayor of Bagdad IRAQ as to ,"what is the profession of GOD to pass his time ? " Nanak replied to him, " GOD was kind to create this drama to enjoy & pass his time i.e. His actions are converting a poor person into a rich man , an ailing person into a wrestler , a depressed person into a highly blissful person & a pebble into a huge mountain etc….. .
Gurbani of Guru Granth Sahib ( Sikh Holy Scripture ) confirms ,
" Ehh jagg waah waah ka bara tamashhaa …………." Ang no ………..
GOD also created Name Divine ( Prabhu ka Naam) & made it higher than him. Naam is a state of enjoying deeply inside our heart infinite bliss of love of truth !!!!  Anatomical heart beats normally to purify & pump 2000 gallons of blood daily but in this stage it beats only ONCE in one hour. This statement is made based on experience & is not for ego boosting but for sharing information with true seekers of love of truth
NAAM DAAN (INFINITE GRACE)
I was very fortunate to be blessed with the grace of GURU on 25 MAY 1968 for 3 hours infinite bliss of love of truth inside theheart wef 0700 hrs to 1000hrs while in studying in College. This happened on the 20th day after starting 18 days therapy . The whole body from inside was only bliss infinite. Heart beat got reduced to just ONE per hour. It took for 70 million hair (one eighth inch pores) of the body to vibrate & speak , "WAHEGURU" i.e. Mantra chanting by
every hair of the skin . This experience is being shared as a confirmation of success of 18 days therapy & is not aimed to satisfy my ego .
Gurbani confirms ,
" Vaddahha sahib uchha thaon Uchhey uppar uchha naaon ……."
( Japji sahib )
Interfaith dialogue is sharing the levels of bliss & the connected facilitating power or reducing the journey /passage . Liberation from the cycle of death & birth while living the precious life is the focus of enjoying the super powers of love of GOD . Service & loveof humanity remains the goal of all religions !!!!!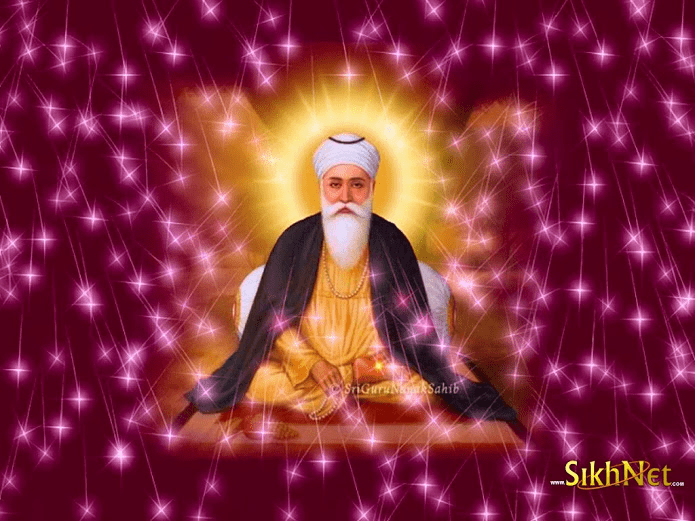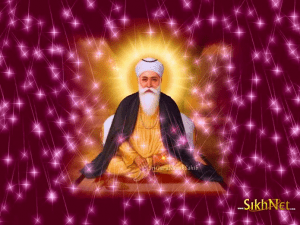 It is very essential to know that mind is the child of electron size soul . Human body consists of skeleton of bones covered with flesh & filth . It has billions of cells. With the grace of Guru while progressing in LOVE of GOD , the electron size soul penetrates the mind & makes it blissful . A blissful mind facilitates progress in love of GOD since kundalini powers have now been awakened . One feels hungry strongly three times a day since nectar produced in the body ( physical phenomenon) results in true health bliss. One enjoys working for over 16 hours at a stretch without feeling tired/exhausted !!!!
All this details on kundalini powers are posted on a separate blog of the website. One is able to conquer his mind. Chanting of Guru Mantra becomes an automatic affair .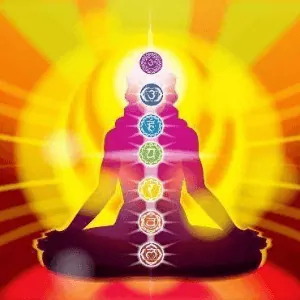 Here in this process , one feels confident & joyful in performance of his duty to earn his bread & butter . His loyalty to the organization becomes 100% as desired by the employer. GOD also desires from us to serve the master without compromising our integrity. This is the way of life as desired by GOD while being put to constant trial without loosing the bliss of love of truth. Western mind psychology finds it difficult to appreciate the practical benefits of mantra chanting but is known as Simmrann activity.
I am highlighting above points which have relevance to the followingvideo links of Sadguru Vasudev Jaggi since he is a great social scientist , a mystic & YOGGEE in true sense !!!!
His style of communication is trulywonderful since backed with enormous knowledge .
By progressing in love of GOD , now electron size gets merged with the lotus feet of GURU . GURU now facilitates your move from above the line of eyebrows ( in the absence of ego) , towards kingdom of GOD into your spiritual heart . For a male , the spiritual heart is on the right side. While travelling , with eyes closed , there is heavy showers of nectar coupled with thundering clouds & lightening for over 30 minutes . One need not feel scared since you are being blessed by Guru . Guru Granth Sahib is a living personality of Guru Nanak . Golden Temple is the Divine Head Quarters of GOD where there is constant radiations & emitting of fragrance of love of GOD . It is known as Sri Harmandar Sahib , located in the city of Amritsar ( place of nectar) , Punjab INDIA. Pilgrimage to this place for a week is sufficient to be blessed with super powers of love of GOD irrespective of caste , gender , race , religion & country etc !!!!!
Golden Temple building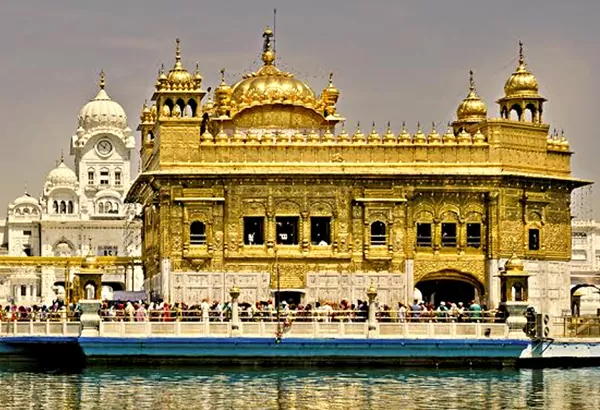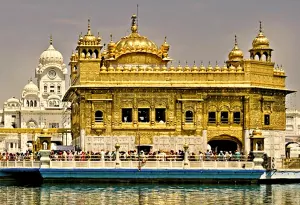 Guru Granth Sahib
( Holy sikh sripture)
LIVING GURU NANAK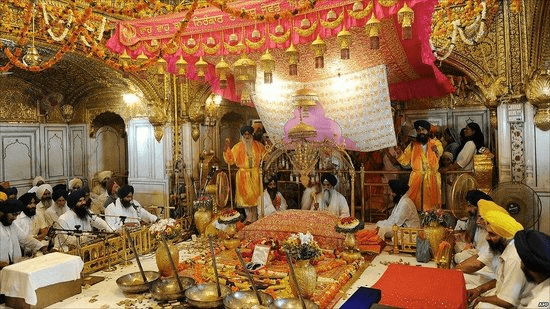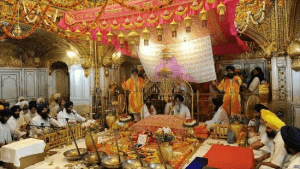 Guru ka Langar
(Hall of enjoying free tasty hot food)
Over 1.5 lacs pilgrims enjoy it daily
AMAZING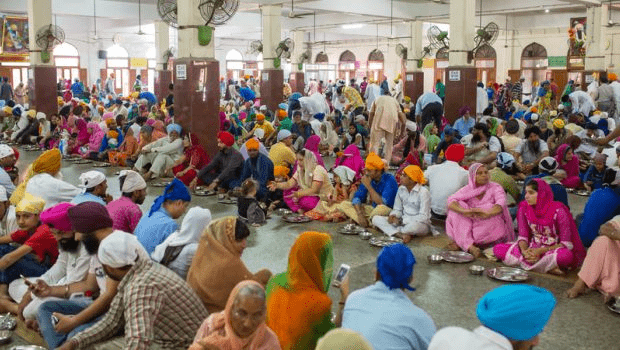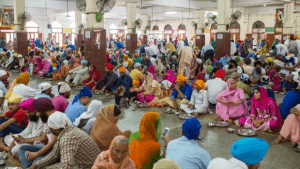 Compassion needs to be understood properly with relevance to religion. In order to be religious , one is required to enjoy compassion in the heart for all people / creatures etc…. Who is the mother of religion ? Religion is the child of compassion . As a religious person ​one ​should enjoy infinite compassion in the anatomical heart . Most important aspect of compassion is that first one should have compassion for the soul living in the heart. The desire of soul is to meet his creator i.e. GOD . Aim of life is to meet GOD & also enjoy the glimpse of Kingdom of GOD to be joyful. Soul is electron size bliss. Love of lotus feet of Guru is a ray of bliss of LOVE to attract the soul but only if elephant size ego has been eliminated i.e. detach your mind from all kinds of worldly desires. Ego vanishes altogether after enjoying a glimpse of kingdom of God. Without enjoying this glimpse , one is suffering from ego . This is the latest definition of ego given by His Holiness Sathya Sai Baba ( 23 NOV 1926 to 24 APR 2011) . He was infinite bliss of love personified . A blog has been posted on enjoying his blessings.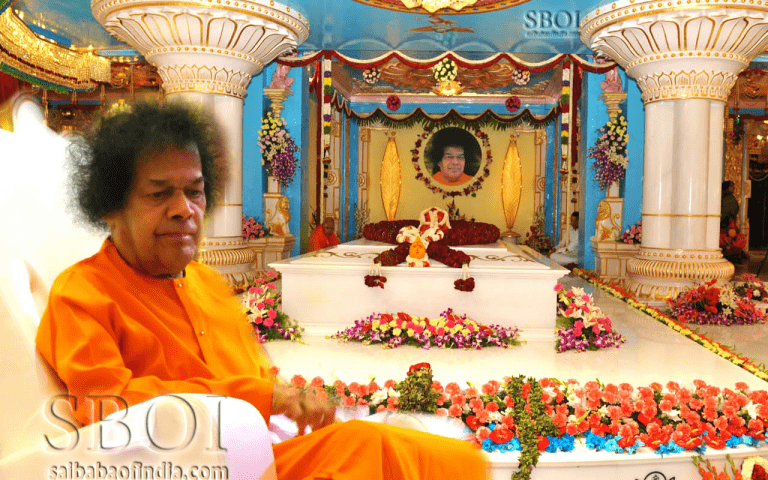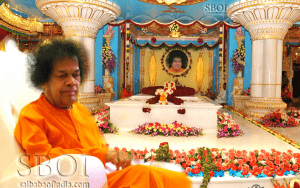 I was blessed by GURU with the unique experience of enjoying a bed of Infinite bliss ( mattress of one feet) on ​2​9 MAY 1968 . It was a result of feeling infinite compassion of a family of 19 members family who were moving from Indore to Baroda. The family needed Rs 40.00 for survival & out of compassion I approached a business ( Auto parts dealer) family to release Rs 40.00 to support them. This was agreed. The needy family was overwhelmed to get the help & prayed to Guru for his grace to me.
Aim of sharing this experience is to highlight the kindness of GOD to bless his grace by living a life of compassion. However compassion shown should be for beloveds of GOD passing through financial hardship & not for those who are devoid of GOD. In the later case it becomes counter productive i.e. Charity should be done for GOD'S beloveds
as a strategy by modern philanthropists.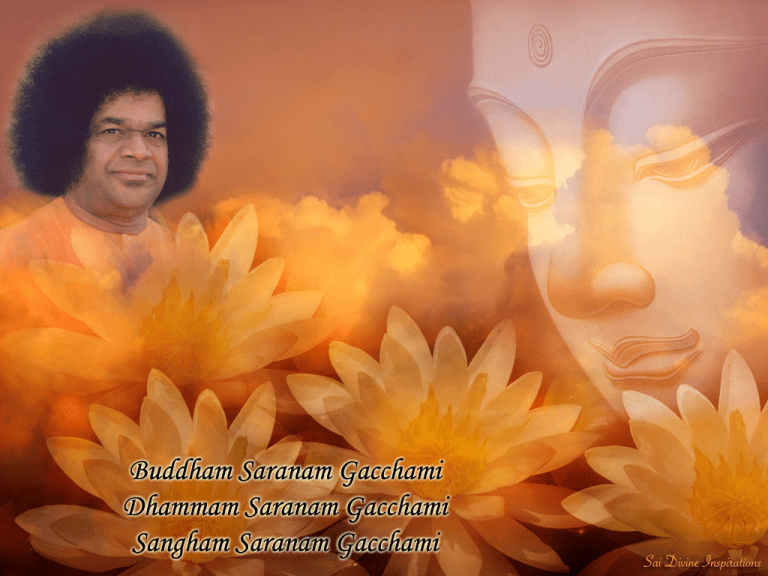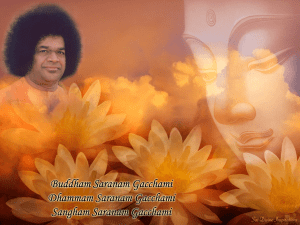 Lord Rama came to bless the humanity 8000 years ago during Treta Yug which was followed in Dwapar Yug by the arrival of Lord Krishna in India since GOD loves humanity as well as 8.4 million creates who exist on the mother earth. Lord JESUS arrived over two millennium ​ago ​to bless his love to the humanity . Similarly Lord Hazrat Mohamad Sahib blessed Islamic way of life . Gurbani confirms ,
" Allah pakuum pak hai ……………………."

" Awal allah noor uppayya Kudrat ke sab bande
Ek noor tey sabh jagg uppjaya Kaun bhalley kaoun
mandey…………………."

​" Maanas ki jatt sabhey ekkey pahchanbo……………"​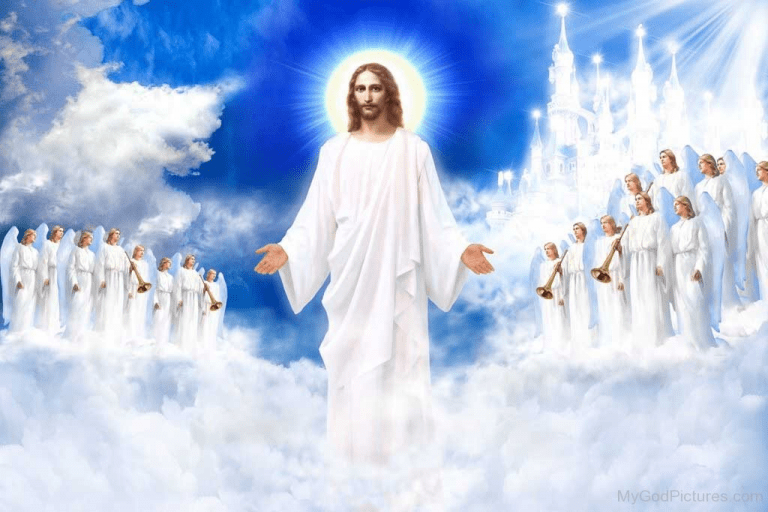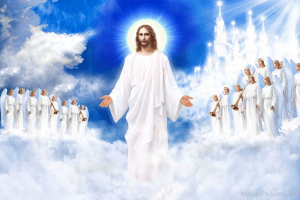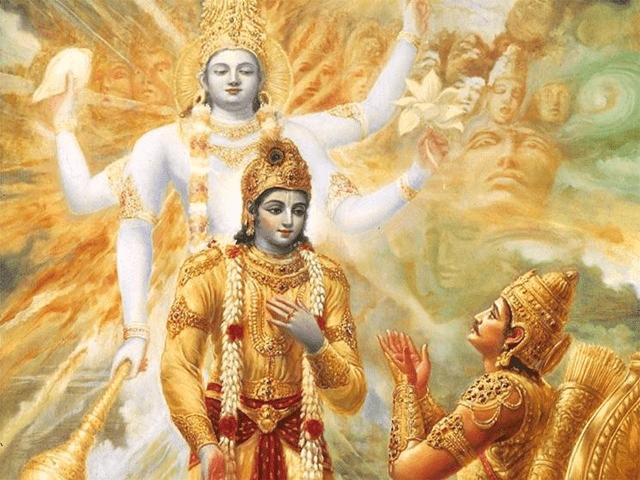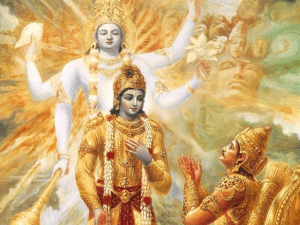 The most amazing aspect of all Guru​s​ is the infinite treasure of love of Naam enjoyed by them which they shared to bless & cure the ailments instantly. There are millions of such incidents in the history of mankind.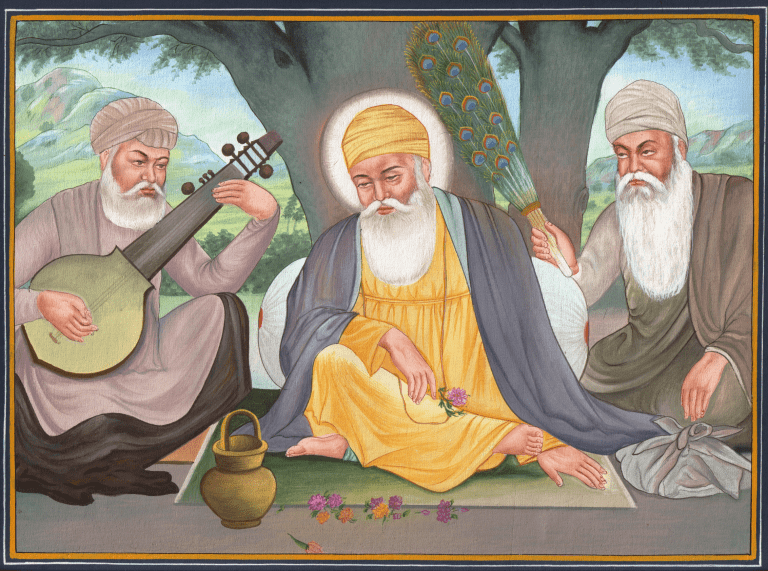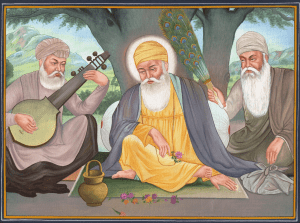 Nanak blessed a deaf & dumb person ( Mr Chhaju Jheevar) to narrate the meanings of sloks of Gita at a village known as Panjokhara District Ambala , Haryana India during the year 1662 .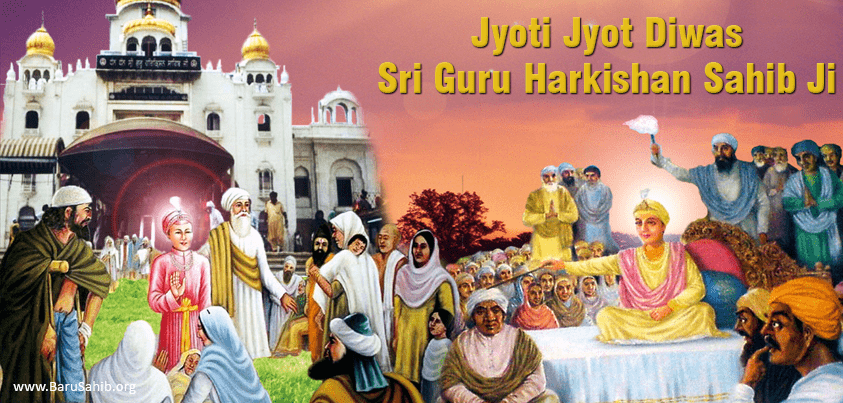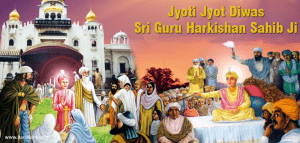 It is rather difficult to describe the actions of mercy of Baba Nanak during his stay of 238 years wef 20 NOV 1469 & finally he transferred his spiritual powers to Guru Granth Sahib ( Holy Sikh Scripture). Similarly we find Sathya Sai Baba blessed thousands of ailing people all over the world even at distance of thousands of Kilometers away.
Sadhguru
speaking with Deepak Chopra and SIR KEN
The gate of the Kingdom of God
We will now cover the blissful environments at the gate of the Kingdom of GOD . One enjoys the melodious voice of bells . No wonder to mention that we find big brass bell at the entrance of temples etc…All this description is experience based & nothing bookish. Entry into the Kingdom of GOD in the spiritual heart is most beautiful part of the journey of the soul . Soul has the eye to view the glittering snow white color with GOD seated on his throne . There are males sitting on his left side in shining white dress with rosary in their hands & chanting the mantra . On his right side are the females in the similar way . In the eyes of GOD , all are females & only GOD is the male . This glimpse gives/blesses the true JOY to the heart forever. I must share the truth about being blessed this glimpse by the grace of His Holiness Baba JOHRA SINGH from village Badhni Kala District MOGA , Punjab INDIA .
T​rue wealth is grace of GOD . A billion dollar worth of assets do not accompany us while leaving this mortal coil since the bliss of it appears very joyful . The pain of loosing the bliss of a billion dollar is impossible to bear . ​We need to appreciate the noble words of Alexander the great while he was leaving his mortal coil since he could not even meet his dear mother. He said , " He is going back to GOD empty handed whereas he came to this world with full throttle blessings of love of GOD " .


With divine love
​
​ ​Ajeet Singh Mac
( Sincere humble apologies in advance since aim is not to disturb anybody's thought process )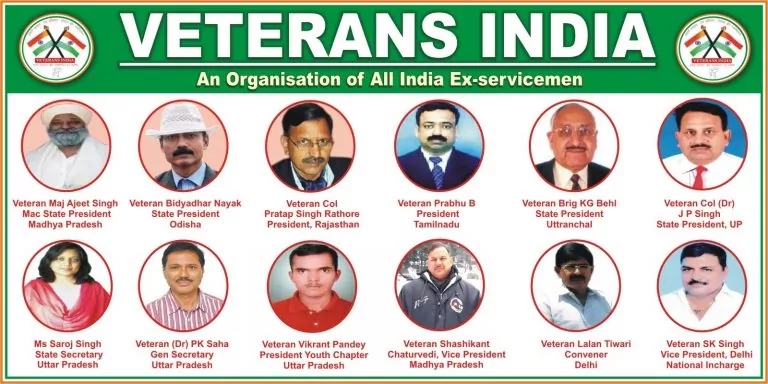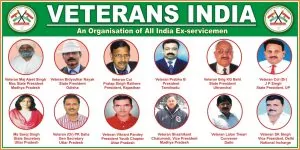 More videos from Satguru
How to get started with spirituality

How much life, how much spirituality?